The first year of Knokkon
I give Knokkon 5/5 of this great first year and a couple of months. I founded Knokkon in June 2019 and since then successfully in many homes and companies are grabbing Knokkon's products or thinking about what to make out of acquired samples or would ask someone to make.
royal panties
Nettle has become a valuable plant in many minds. Even though Knokkon's collection doesn't include edible products I enjoy talking nettles as it is such a versatile plant. Almost daily I have a chance to explain to novice nettle collector that nettle seeds are ripe when the lower parts of the nettles are brown and also raw nettle seeds are allowed to be eaten. Well, we also like semi-raw wild strawberries. Sometimes I might mention that nettle used to be royal-favored, silk-like fibre plant. In breathable nettle panties the state decision-makers have made great decisions. Probably, since the crowds were obligated to cultivate nettles elementary fibres were transported in the courts.
Good afternoon from the magazines
There are several journalists' views on Knokkon in some magazines. Ecological and ethical textile materials are now on the rise, but the nettle won't come to mind when it comes to textiles. I add newspaper articles and online articles as blog posts so everyone interested can easily reach some detailed information concerning nettles.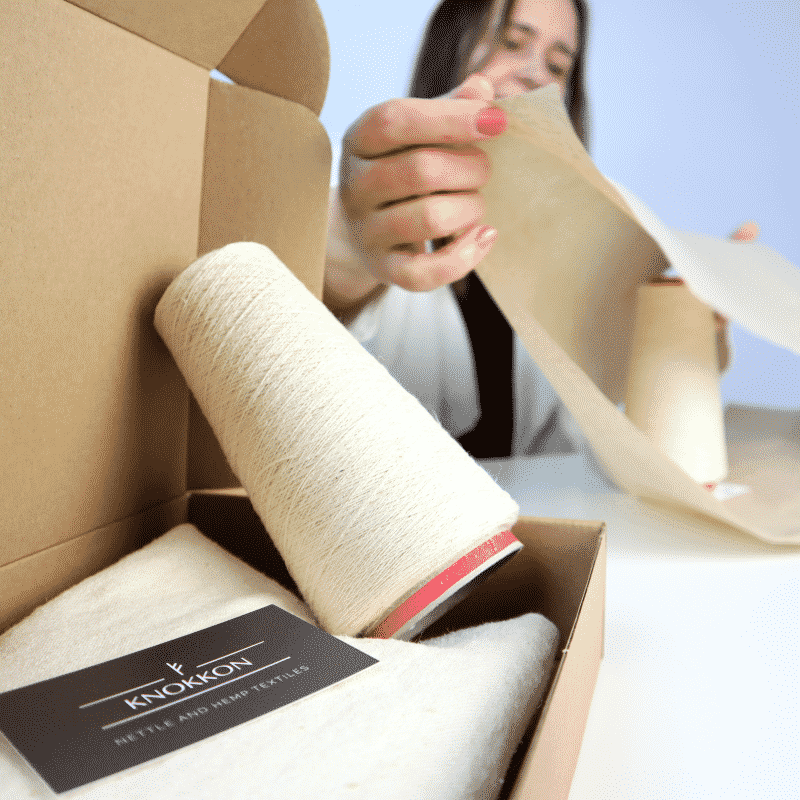 Photos and presence
Knokkon's everyday life is about gathering and packing orders, a lot of development and operational planning. However, I have requested some qualified people to join Knokkon inner circle so it is not just myself who takes  Knokkon forward. One of my favorite tasks is to write and gather information relating to nettles. Now that I have organized my routines for various administrative tasks and updates in social media channels, I have time to write all the thoughts I have gathered during the passed year to Knokkonn blog. I've used a lot of time taking pictures, improving my photographing skills and the formation of Knokkonin style which I have just self-defined and wondered what it is Knokkonin presence.
Knokkonin nokkosta ja hamppua sisältävissä tuotteissa ei ole käytetty haitallisia kemikaaleja